This year, the teams at LSI London Hampstead and Central went all out to celebrate Halloween. The schools organised a party in a hip Islington Venue, the Taproom, and students from both schools attended. As usual there was a fancy dress competition during which even Santa made an appearance. Students and staff had great fun parading along the Halloween catwalk. The LSI London Central team then had the solemn task of choosing the winner. The winning prize of a day trip to a UK destination of their choice went to a scary drag queen.
In addition to the fancy dress parade, students were treated to the screening of short horror films. The students had made these films in class earlier in the week, and they caused much hilarity. There was also a scary quiz with students teaming up to beat students from the opposing school.  A Halloween party celebrated with much fun and frivolity and without a single pumpkin in sight!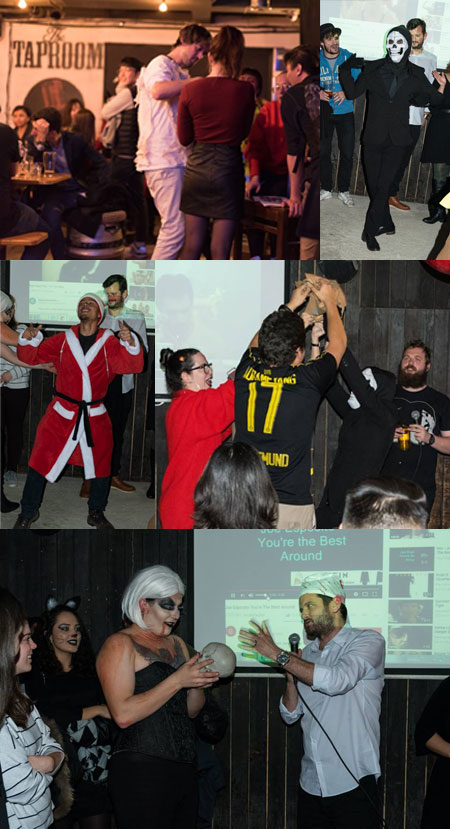 Find out how students in other LSI schools celebrated Halloween.