The York Institute in Bangkok recently presented an LSI Scholarship to Princess Sirindhorn. The Thai princess is the daughter of the late and much loved King Bhumibol. The scholarship consists of an intensive 8 week course at LSI Canada with free half board accommodation. The princess received the scholarship during a formal ceremony. Whilst the Princess herself will not be taking up the award she will be choosing a member of her own staff to attend.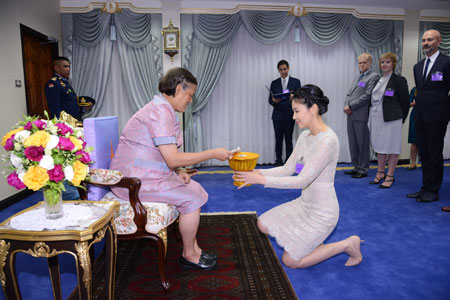 LSI Scholarship Awards and the York Institute
The York Institute is one of the twelve companies which set up the Thai International Education Consultants Association (TIECA). Since the 1980s  the association has set up exchange programmes between Thailand and the US and Canada. Many Thai students have benefited from these exchange programmes. More recently the York Institute have been working to attract Thai students to Northumbria University and Birmingham University in the UK.  Over  the last few years,  TIECA has approached LSI to offer scholarships. We have been more than happy to help!