LSI Independent Sixth Form College held a very successful Open Afternoon on Wednesday 10th May.  The London college welcomes UK and international students, aged 16 to 19,  who want to take A level qualifications. A levels are the standard qualifications accepted by UK universities.
Parents and students were very interested in hearing about the recent ISI Inspection report, which highlighted the excellent and outstanding features of the Sixth Form College such as the high standard of teaching, the outstanding pastoral support for students and the excellent further study and careers advice.  On their tour of the college, parents and students were able to see Economics, Mathematics, Spanish, Sociology and Psychology lessons in action. There were also opportunities to talk to some of our current students and teachers.  All in all, it was a very pleasant occasion.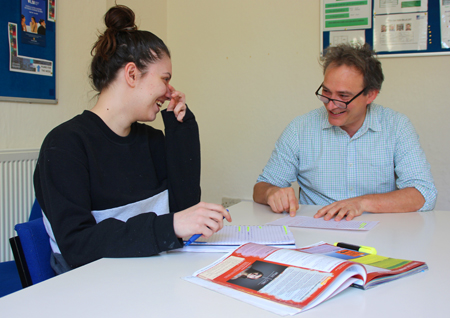 Future Open Days at LSI Independent Sixth Form College
The next Open Afternoon is at 3pm on Wednesday 21st June. If you would like to attend please email the college on admissions@lsi.edu. In addition,  you call the school directly on +44 (0)20 7794 8111.