Coursefinders.com is a website dedicated to helping international students find their perfect language course. Many well known language schools, including LSI, are listed on their site.
The Competition
Coursefinders are running an exciting competition to encourage past students to leave reviews about their language schools. Every month Coursefinders offer free Amazon Fire Tablets to 10 lucky reviewers.
Who Can Enter
Any student now studying at LSI or anyone who has studied with us in the last two years. LSI will be unable to edit reviews submitted on Coursefinders ensuring that all reviews are independent. Coursefinders does run checks with all language schools to ensure that all reviews are written by genuine students. Any false reviews will be taken off the site and will not be entered into the monthly competition.
How to Enter
Go to Coursefinders.com and search for your LSI school in the search bar. On the school page , click on the review button and sign into Facebook. Fill out the review and then share on your facebook page adding @coursefinders to the post. Make sure the post is public so that Coursefinders can see your post and enter you into the competition.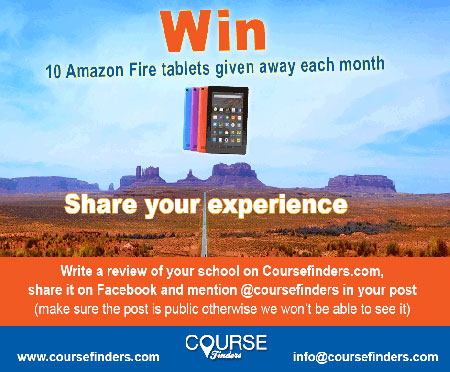 Calling all past and current students. Why not take advantage of this great competition and leave a review for us? It could be your lucky day!