In September LSI opens its inaugural sixth form college aimed at London based and international students intending to study A levels for access to UK universities.
LSI Independent Sixth Form College offers A and AS level courses in a wide variety of subjects. A levels are the standard  entrance qualification accepted by UK universities. In addition, the College provides Oxbridge preparation for students who wish to study at the University of Oxford or Cambridge, two of the world's most prestigious universities. College director, Dr. Sean Buckley, brings 30 years experience in the teaching of A levels and is the best selling author of 'Getting into Oxford and Cambridge'.
The college is located in an large, elegant, 19th century building in the leafy London suburb of Hampstead. Classrooms are large and fully equipped with the latest technology including interactive whiteboards and large screen TVs. There is also a brand new , specially designed laboratory for our science programmes. Class sizes are small and led by experienced and committed teachers.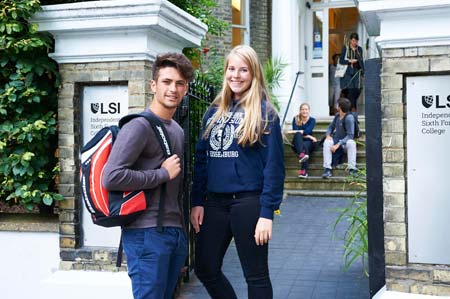 For more information about the courses, prices and dates , visit the LSI Independent Sixth Form website.