We're delighted to announce the launch of our brand new school building in Paris. Situated next door to the iconic Pompidou Centre, LSI Paris is the perfect place to learn French.
Funnily enough, the architects of the Pompidou Centre, Richard Rogers and Renzo Piano, actually studied French at LSI shortly before starting work on the great building, which was to become one of Paris' most important landmarks. So it's fitting that LSI should be so close by today.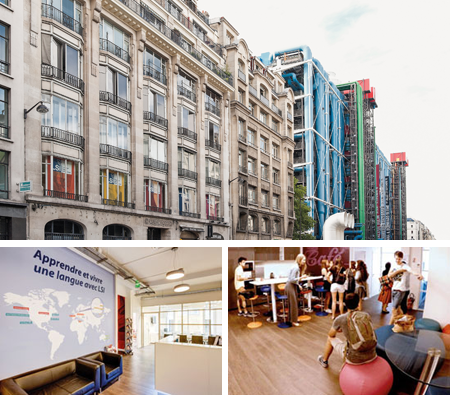 Click here to go to a virtual tour of the school.
Tags: LSI Paris