This year's Halloween party at LSI Boston was better than ever. Almost all students & staff dressed in costumes to celebrate, and pizza and plenty of Halloween-themed treats were served.
During the course of the party, we had several contests with prizes. Some of the contests included a donut-eating contest—where you have to try to eat a donut hanging from a string without using your hands—a mummy-making contest—where students team up to wrap another student in toilet paper to create a "mummy"—a pumpkin painting contest, and a costume contest.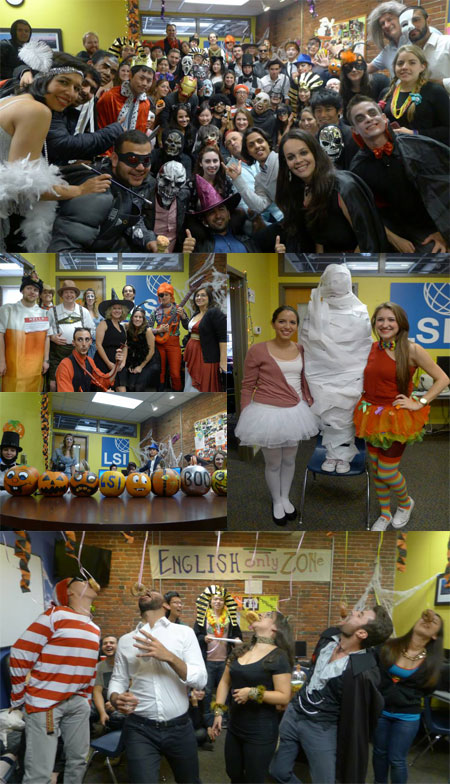 The Halloween party is one of the most fun events for students and staff of the whole year, and we look forward to doing it again in 2015!