The Student Film Project was introduced in 2022 when our current Pathways Coordinator and Student Activity Director, Andrew Bush, began teaching the C1 class at LSI Toronto. As an enthusiast of both film and language, Andrew assigned the Student Film Project to engage students with class material in a non-conventional format, while also encouraging collaboration, communication, and creativity.
Paired with the recurring Friday assessment, the film project gave students the opportunity to showcase their English skills as well as their creativity. Whereas the written test evaluated their theoretical knowledge, the film project was a way to apply students' written and verbal communication skills, as well as implement vocabulary and grammar in a practical manner. Students were tasked to produce, film, edit, and present a short video in small groups. Students proudly displayed their completed films to their classmates, which gave them confidence and made for a fun and sociable class atmosphere.
Though Andrew no longer teaches the C1 class, he has still managed to implement film into classes and student activities. Once a month he hosts the "Film Club," where students gather in the lobby, armed with popcorn, to watch a movie and subsequently discuss its plot, themes, characters, and film techniques. The club engages with a wide array of genres, from comedy to anime to horror, to cater to all interests and to foster a comprehensive understanding of film and its many capacities and possibilities.
The Film Club acts as a source of inspiration for the Student Film Project, which has been adopted by other teachers through Andrew's guidance. Most recently, LSI Toronto's B2 class made horror films for Halloween after watching prominent horror films like Friday the 13th and Nightmare on Elm Street. After announcing the winning class of the pumpkin carving contest, the lights were dimmed and candles were lit to invoke a spooky setting for the presentation of the student films. Though all the films were entertaining and effectively demonstrated their English skills and ability to work as a team, one student's work truly stood out.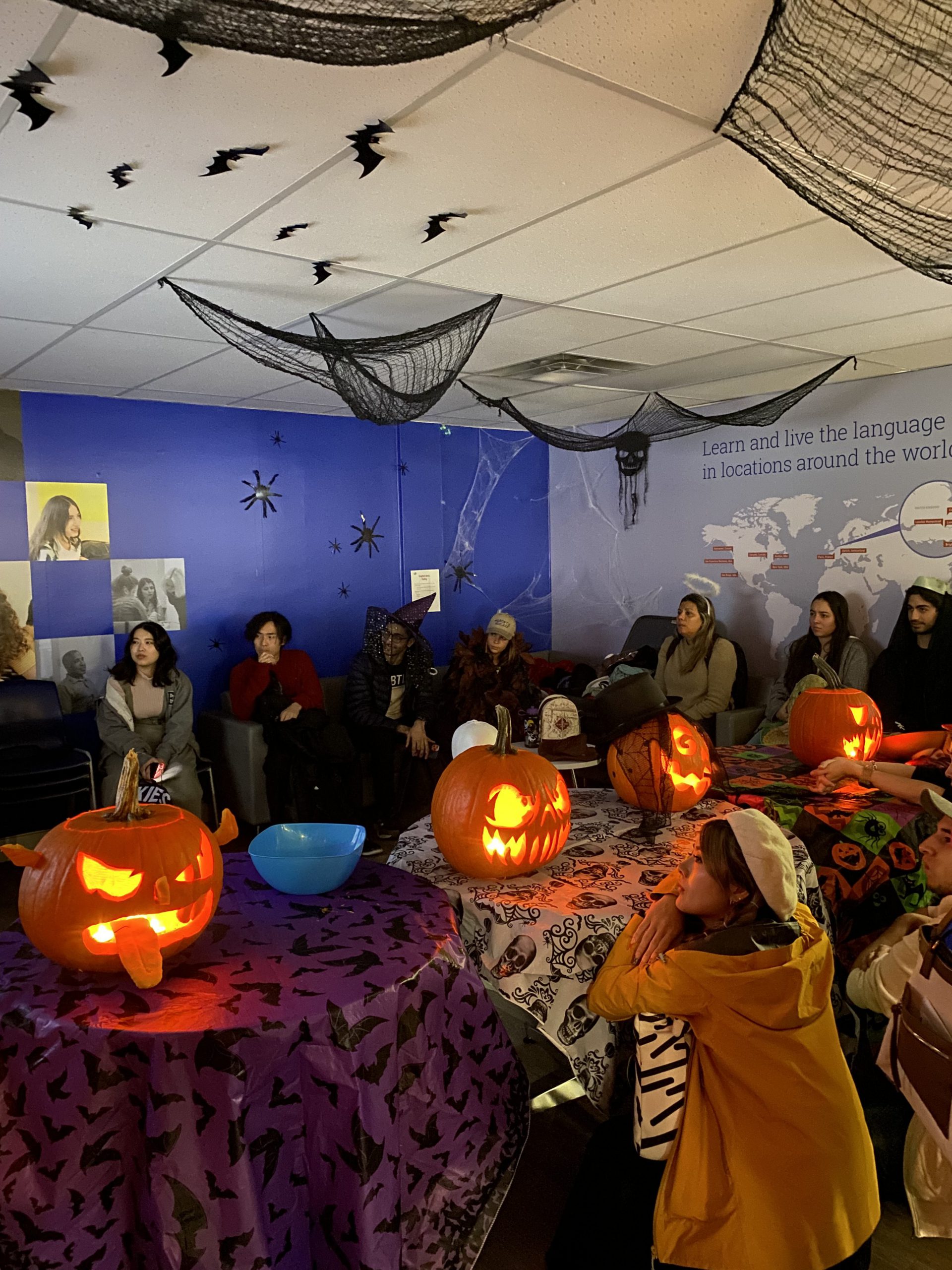 Tomoki, a former student who recently returned to LSI Toronto to continue improving his English, has an education and professional background in film. His most recent work was on a film called Soulman (2022), which was nominated for a prestigious film award and for which Tomoki received special recognition for directing. He brought his passion and expertise to the film assignment at LSI, acting as director, cinematographer, and editor. His classmates, as well as LSI staff, acted in the film and what resulted was a short but captivating scary movie.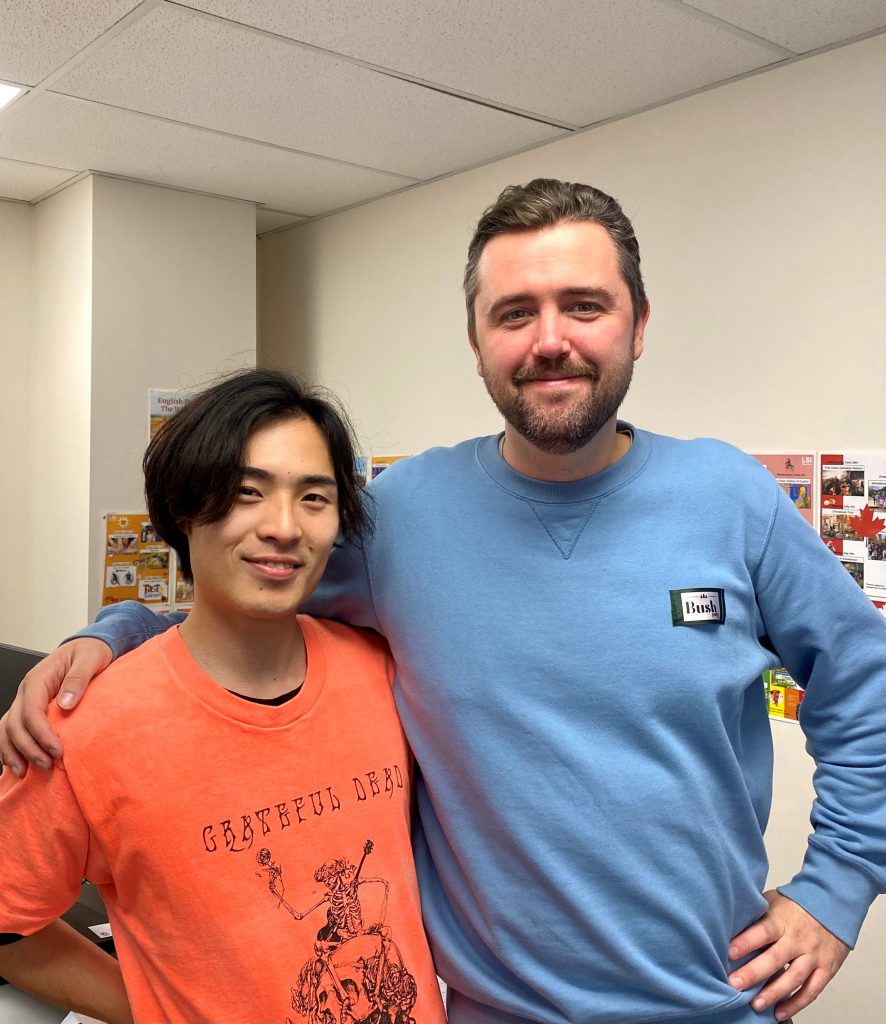 "My beloved teacher, Andrew, is always full of curiosity and consistently prioritizes students. Creating a film with my classmates was a delightful and meaningful experience as everyone in the school could share in the enjoyment of the film. I am truly grateful for the many encounters and experiences that LSI Toronto has provided me." – Tomoki
Making a movie is a fun and memorable way to learn. So, the Student Film Project and Film Club will continue to be valuable features of student life at LSI Toronto.
Check out our student films on YouTube!