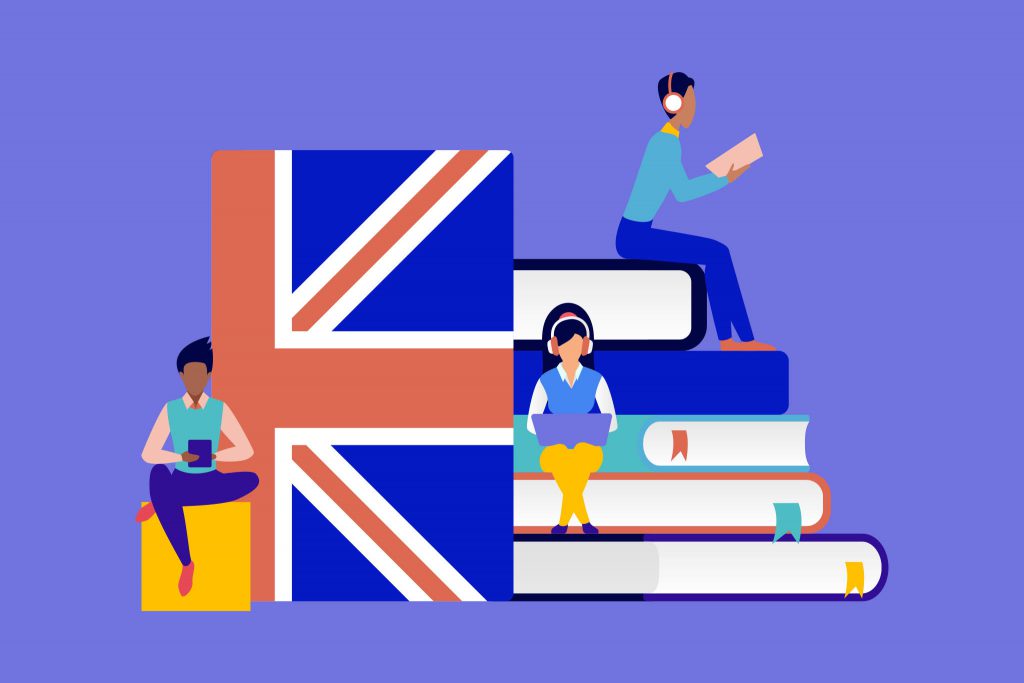 English is by far the world's most commonly studied language.
Of the 7.9 billion people on earth, around 527 million speak English as their native language and it's been embraced as a second by vast numbers of people all around the world.
English is used by many countries as an 'official language' to aid Governments and business leaders in international discussion and debate.
(The widespread adoption of the English language largely stems from Britain's colonial past!)
With 1.5 billion learners, more people learn English than French, Spanish, Italian, Japanese, German and Chinese combined.
Whether you want to learn English for business, for specialist purposes such as law or medicine, or to simplify communication while travelling – there's an LSI course to suit you.
There are six levels, from beginners to advanced and you can choose private or group classes.
All LSI teachers are qualified, experienced and native level English speakers.
Our online teachers are based in numerous different English speaking countries, including the UK, USA, Canada, Australia and New Zealand.
LONDON LOVE
You might use your new conversational English skills to ask for a photo in front of Big Ben; one of London's most iconic landmarks.
Did you know…?
Big Ben has been through a five-year restoration project and will chime once again in 2022.
While Big Ben is the nickname of the bell, it is officially called the Great Bell.
It is the largest four-faced clock in the world.
Each dial is seven metres in diameter.- There are 312 pieces of glass in each clock dial.
A special light above the clock faces is illuminated when parliament is in session.
Big Ben's timekeeping is strictly regulated by a stack of coins placed on the huge pendulum.
Beautiful, isn't it?
LSI English teachers can tell you more: all our classes introduce you to the local culture of the country.
While English is the most commonly learned language across the world, it's also one of the trickiest!
Stephen Fry compared its depth, complexity and nuance to England's capital: "The English language is like London: proudly barbaric yet deeply civilised, too, common yet royal, vulgar yet processional, sacred yet profane."
Bill Bryson describes his struggles with the rules of the language "English grammar is so complex and confusing for the one very simple reason that its rules and terminology are based on Latin, a language with which it has precious little in common."
English plurals seem designed to confuse; why do we go from 'goose' to 'geese', but not 'moose' to 'meese'? And why isn't the plural of house 'hice' as with mouse and mice?
Common English phrases seem to make no sense when examined literally; why do 'fat chance' and 'slim chance' mean the exact same thing? And why are 'tough','through' and 'though' all pronounced differently?
And yet! Despite the complexity of the language, LSI learners often describe the pleasure of taking these courses and how much confidence their English teachers instilled:
"Thank you so much for you and UK LSI. I want to keep studying as long as possible!"

Isaura Santos Roacha
"I have a good teacher who explains grammar interestingly and well. I was able to dismiss my inhibitions to speak English with such a teacher!"

Kerstin Hördemann
The astounding volume of people who speak English across the world make it an obvious choice to learn; a useful tool for communicating with vast numbers of people in all walks of life, whether you're planning to work, learn, or explore – having a language in common can make all the difference to your enjoyment and your success.
LSI offers a huge range of learning options across the world, including online.
Whether it's getting to grips with the basics, or finessing your business banter, there's a course and a teacher that's perfect for the level of learning you require.