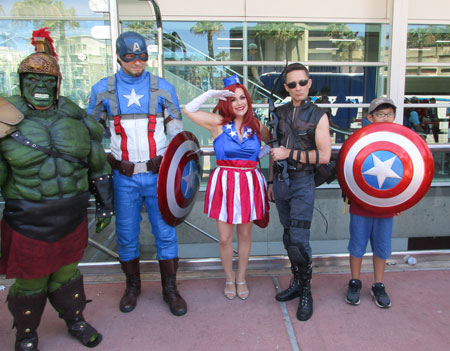 This summer San Diego hosted the annual International Comic Con. So what is Comic Con and why do LSI San Diego students love it? Comic Con is a huge convention which focuses on comics and comic inspired artforms. The event is a chance to see the amazing impact comics have had on today's art and culture. If you have ever wanted to meet your favourite superhero in person, this is the perfect place to do it!
Unsurprisingly our students at LSI San Diego were more than happy to go along and explore the events downtown. The many different events feature well known movies, comics, cartoons and lots more!  Apart from meeting their favourite superhero characters, our students were also able to take part in a free laser tag course.
It is always an exciting and busy time in San Diego. Not to mention an ideal opportunity to celebrity watch as many famous faces can often be spotted amongst the crowds! And although badges sell out every year well in advance, even just walking around downtown outside of the convention is a summer highlight for many of our students!
If comics are your scene, then maybe next July, you can join us at LSI San Diego to catch Comic Con 2018.