When it comes to giving advice about language learning, no one comes more qualified than Patricia Vonscheidt, our Junior Programme Director at LSI London Hampstead. Patricia has hosted workshops and delivered talks to national TEFL conferences.  Here are a  few of her words of wisdom…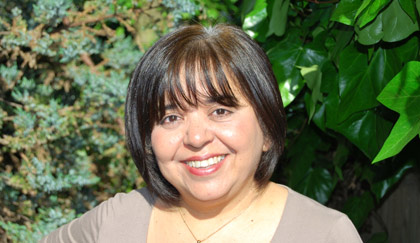 When learning a language abroad, we should try to take advantage of everything that comes our way to enhance our experience and improve our listening and speaking skills, and more so if we can get our hands (or ears) on authentic materials, such as TV programmes, radio shows and even everyday conversations with host families!
How can you use authentic materials to improve our everyday conversation? And how can we practise them?
TV: soap operas like Doctors, EastEnders, Coronation Street, to name but a few, can provide 'colourful' colloquial language which can be put to practice immediately with classmates or friends. Here are some tips:
Watch programmes live at home with subtitles: if you hear new words or phrases, you can quickly write them down, and try repeating them (you can check the meaning later!)
Watch them on iplayer services: this is a great option as you can stop and go back as many times as you want, to repeat, and practice the new phrases or structures
Radio: news programmes, interviews, adverts and songs can offer excellent ways to develop our skills further:
Listen to your chosen programme and be ready to write as many words as you can, don't worry about spelling, or meaning. More often than not, these words or expressions will be spoken again and you'll get a chance to check them.
As with TV, most radios are available online and therefore it is possible to listen, pause, and play again. This gives you the chance to repeat and write down what you hear.
Host families: when having a meal or sharing some time with them, always ask them when they use new words you don't know, have your notebook at hand and make sure you write an example of the new vocabulary. Your hosts will always be happy to explain and be of assistance in your language learning experience!
Try out our tips and see the difference it makes to your language skills in no time at all!