Summer has arrived in Berkeley, this wonderful college city with a vibrant international community which means that lots of students are coming. LSI is located just five minutes from UC Berkeley, an institution of higher learning known around the world. In Berkeley, you will find an eclectic city by the Bay, a cultural feast and culinary star with rich architectural heritage. There are great outdoor options, restaurants and hotels.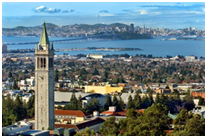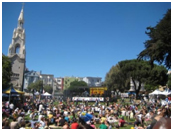 Berkeley is also located just thirty minutes east of San Francisco. You have the best of both worlds. In Berkeley you will live in a city filled with families and students and in San Francisco you have the feel the big city feel with great, world-class shopping, amazing sight-seeing and warm and friendly inhabitants that will make you feel welcome. The summer is now here which means it is festival time. San Francisco is filled with festivals from the North Beach Jazz Festival, to Stern Grove, to Outside Lands.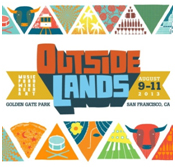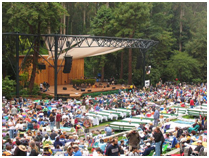 In September, San Francisco will be hosting the America's Cup. This is a world famous boating event. You can find more information at: http://www.americascup.com/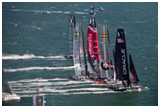 Visit Alcatraz Island
Alcatraz is a prison located on an island in the center of San Francisco Bay. The prison was originally thought to be inescapable due to the strong current and cold water surrounding the island. For this reason, some of the country's worst prisoners, including the notorious Al Capone, were incarcerated here. Today it is a tourist destination.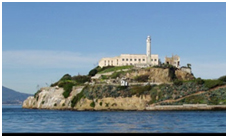 The University of California Berkeley
The University of California was chartered in 1868 and its flagship campus — envisioned as a "City of Learning" — was established at Berkeley, on San Francisco Bay. Today the world's premier public university and a wellspring of innovation, UC Berkeley occupies a 1,232 acre campus with a sylvan 178-acre central core. From this home its academic community makes key contributions to the economic and social well-being of the Bay Area, California, and the nation.
Six Flags Magic Mountain
During the summer we plan monthly trips to this great amusement park north of Berkeley. Come and join us for a fun-filled adventure with roller-coasters and other rides to keep you entertained throughout the day.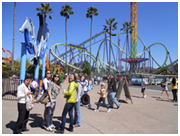 Baseball
Come and see America's pastime, Baseball. The Bay Area has two baseball teams. The Giants and The Oakland As. We schedule regular games for our students. It is always a fun and exciting time to see a game and who knows? You may even be able to go to a fireworks night at the game.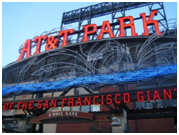 Whether you are exploring the romantic streets of Russian Hill or strolling down the scenic waterfront of the Embarcadero, San Francisco will sure to please, and as the famous US singer Tony Bennett once wrote, you may just find your love or leave your heart in San Francisco.
NEW! We are organising a school trip to see the spectacular countryside around Marin County and Muir Woods on August 11th. If you're interested in joining us, please click here to see the flyer.
Please contact LSI San Francisco/Berkeley if you would like further information – ber@lsi.edu

Trivia San Francisco/ Berkeley
Where does the name San Francisco come from?
The name of the city is of a Spanish origin. It was named after St. Francis of Assisi.
Did you know that San Francisco is one of the richest cities in the world?
It ranks fourth in the world, after New York, Moscow and London, in terms of the numbers of billionaires that call it home. This is despite the fact that it has less than 10% of the population of the other three cities. San Francisco is also known for having the largest Chinese community in the world, outside of China.
San Francisco, of crooked streets and notorious places
Also Lombard Street is not the most crooked street in the world. You have a beautiful view from the top of Coit Tower and the Bay Bridge. Nevertheless, the most crooked street is still in San Francisco. It is Vermont Avenue.
How did the city of Berkeley get its name?
The city of Berkeley was named for the 18th century Irish philosopher, theologian and poet, George Berkeley (pronounced Barclay), Bishop of Cloyne in 1866?
For which of these is the weather in San Francisco best known, if not notorious?
Fog: For example, in the summer of 2000, the city had a record 103 degree day in June; 2 days later, there was a beautiful blanket of fog over the city.