Dave Thomas who is one of our teachers at LSI Brisbane has two tips this month to keep in mind with your language learning experience:
"Mistakes are an excellent opportunity to learn," and, "It's not the destination that matters, but rather the journey that gets you there."
If you're interested in learning more about LSI Brisbane, please click here.
ABOUT BRISBANE
Brisbane city is a modern and diverse subtropical metropolis. The city is large enough to be exciting but not too large that it becomes unfriendly. From shopping in Queen Street Mall to partying til late in Fortitude Valley or relaxing and eating out in the beautiful South Bank Parklands, Brisbane has something for everyone.
There is also Chinatown for that extra cultural hit or if you'd like an elevated and picture-perfect view of the city, you really should take a short drive to the top of Mt Coot-tha and just absorb the surroundings. If you enjoy warm weather, year round, Brisbane is the destination for you!
Please contact LSI Brisbane if you would like further information – bri@lsi.edu .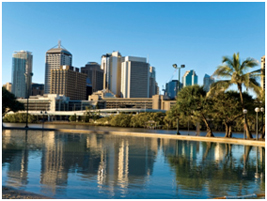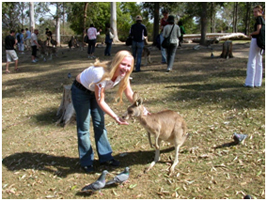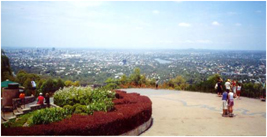 LSI BRISBANE TRIVIA
Q: Which was the smallest pencil that LSI Brisbane has ever seen?
The General English pencil* forged with the sweat of a regular student?
The TOEFL pencil* ferociously sharpened to double ends during a grueling 4-hour TOEFL test?
A: 1. Our trusty single-ended, locally forged General English pencil (congratulations, Jin Ho, you retain the title). It is worth noting that the outsider pencil, while not the smallest, still represents the quickest reduction in pencil size per minute used.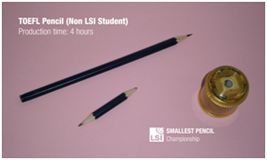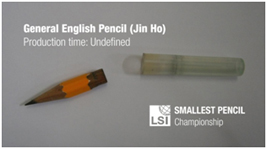 Q: What is the aboriginal name for Brisbane?
A: Mian-Jin meaning "Place shaped as a spike".
Q: What is the modern name for Brisbane?
A: BrisVegas meaning "Place that looks nothing like Las Vegas" (ironic)
Q: How long is it estimated that people have inhabited Brisbane?
A: Roughly 40,000 years (The Jagera and Turrbal Aboriginal clans had lived around the Brisbane river for a considerable time period before European settlers arrived, but the exact length is hard to pin down.)
Q: Who is Brisbane named after?
A: The Governor of New South Wales in 1823, Thomas Brisbane.
Although this isn't in Australia …..
Here's something cool as well – the world's largest panoramic shot of London! http://btlondon2012.co.uk/pano.html