Things got pretty scary for students and staff at several LSI schools this week as Halloween came around and normality was suspended while everyone got in the holiday spirit.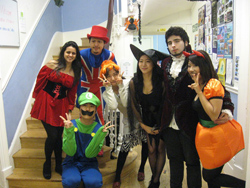 At LSI Hampstead (right), the fake blood was flowing all day as students and staff alike turned up in a variety of fantastic costumes. Pumpkins were carved, games were played, and it was officially declared a party from 4pm, after which time only the dedicated TOEIC students and teachers stayed in class.
Raucous parties and pumpkin carvings were also held at the LSI schools in Boston, Cambridge, Brisbane and Toronto, with costumes, spooky decorations and treats (as well a few tricks!) galore.
Boston: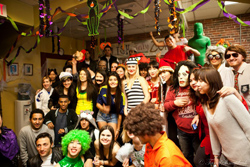 Cambridge:
Brisbane: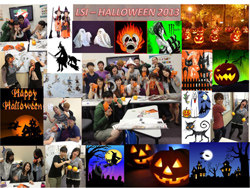 Toronto: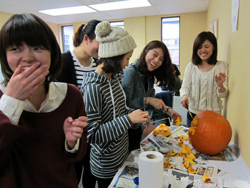 At London Central and San Diego, the staff made extra special efforts, the London team picking some traditional spooky themes while the San Diego staff coordinated and all came in to work dressed as Greek gods (the San Diego weather being more conducive to wearing sheets than London):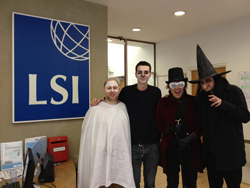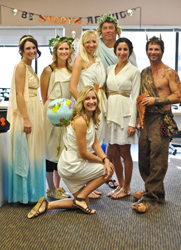 For more photos from the parties at Boston, Hampstead and Toronto, please see the photo galleries on the schools' Facebook pages:
http://www.facebook.com/media/set/?set=a.519625598048389.97983493.309217649089186&type=1
http://www.facebook.com/media/set/?set=a.362219717198693.94003.290452357708763&type=1
http://www.facebook.com/media/set/?set=a.479024085471067.109152.308004932572984&type=1