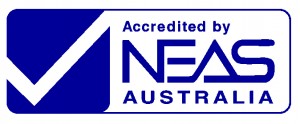 Our language school in Australia, LSI Brisbane, has been pleased with the result of a recent Routine Monitoring Visit from NEAS, Australia's National ELT (English language teaching) Accreditation Scheme. The LSI Brisbane report card says that LSI Brisbane meets NEAS Standards and Criteria in all respects.
It goes on to add that the school is professionally managed, with an excellent system of policies and procedures in place. There is a commitment to the provision of a high level of service to the students
Some of the other comments were
The English language teaching programs are very well organised
There is ongoing evaluation and review of procedures and curricula
There is a wide range of resources available for teaching and teacher reference.
We're delighted that our school has been recognised as providing good service to students. LSI Brisbane is a great place to LEARN AND LIVE THE LANGUAGE.